Add a powerful Call-To-Action to your links
Soft-sell on pages you share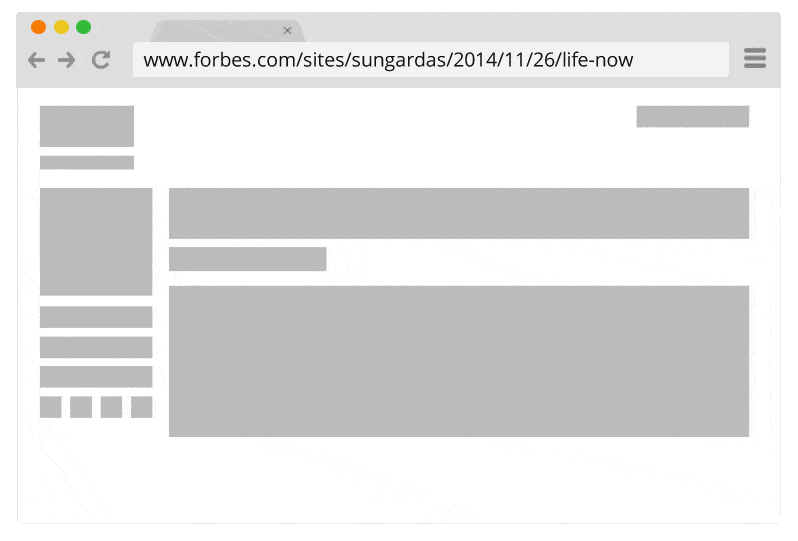 ---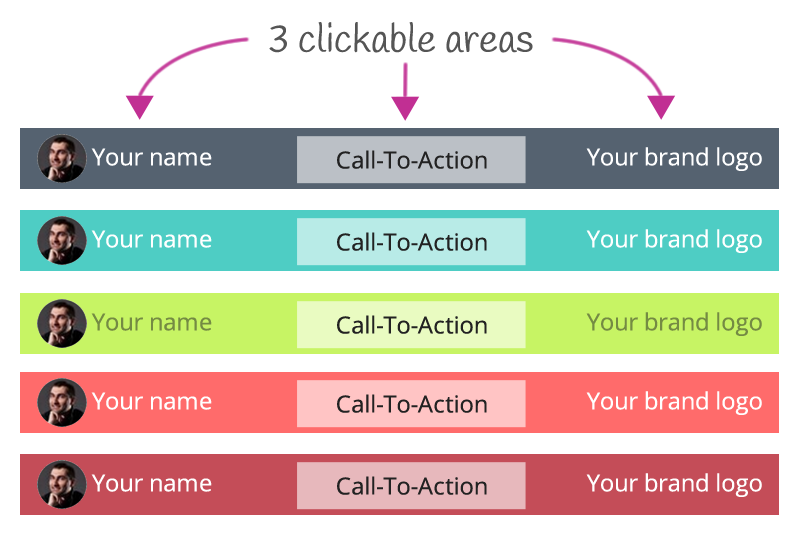 Calls To Action (CTAs)
Gently promote your event, product or service with a branded Call-To-Action header on all content you share. Create multiple CTAs for different clients or social profiles.
---
Rich Customization
Customize colors, logo and text for brand alignment. Embed your choice of tracking pixels for ad remarketing.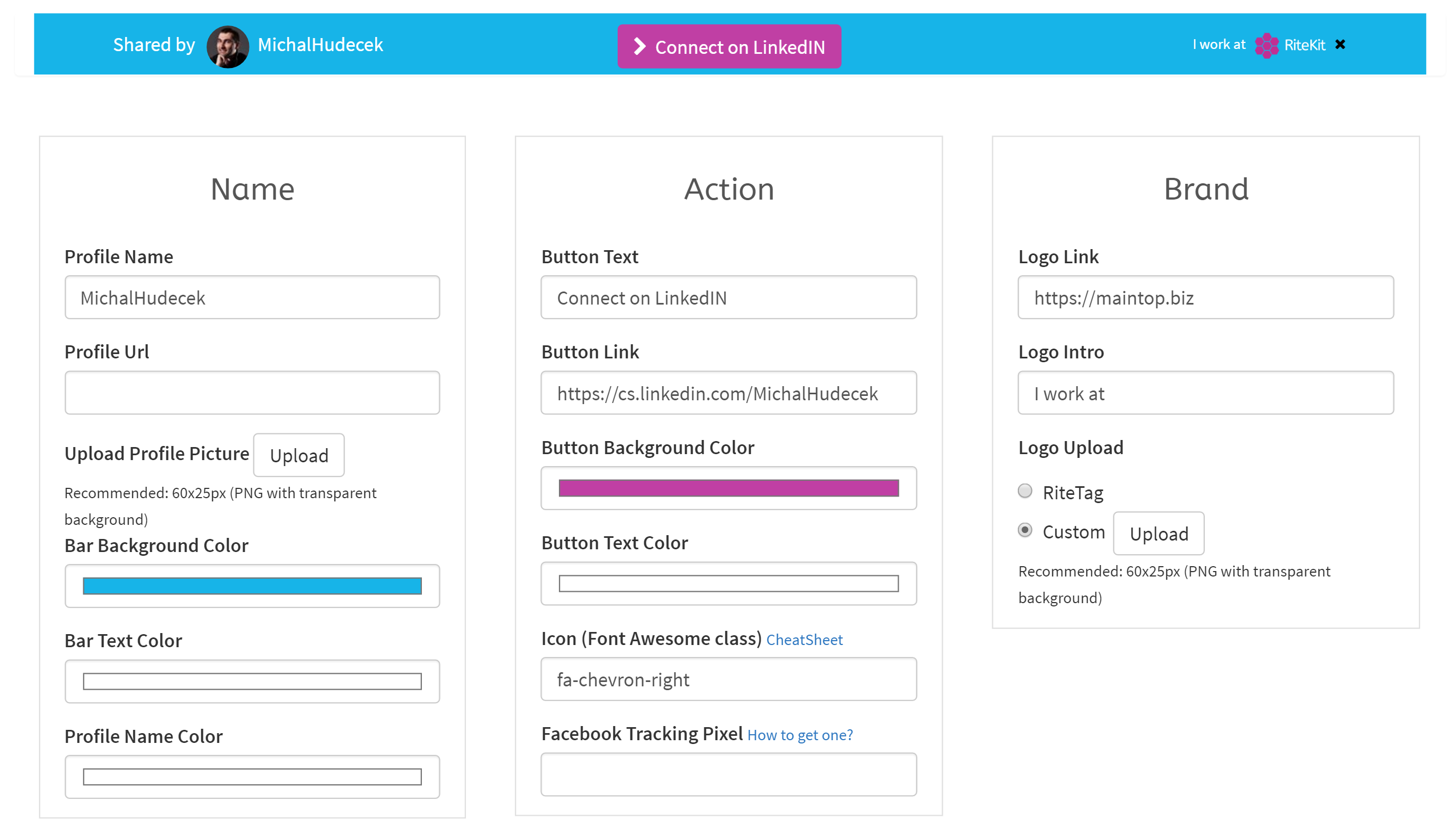 ---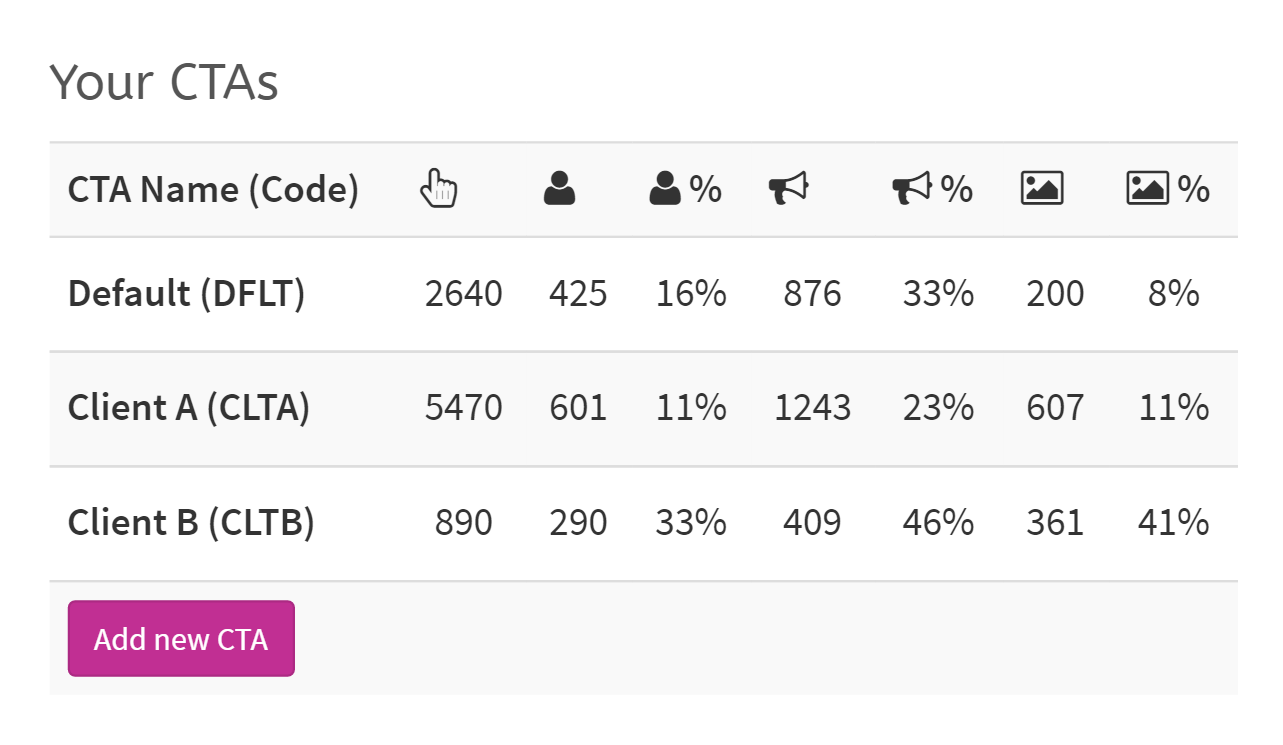 Detailed Analytics
Get in-depth statistics on each link you share. Analyze conversions of each element of the CTA and total engagement to easily compare performance of different CTAs.
---
---
RiteKit products featured in
RiteKit products used and trusted by